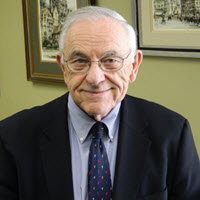 Chief Executive Officer
Carl's forty-eight year career as an association executive began in 1966. Since that time he has served as the chief staff officer for twenty-six different professional societies and trade associations.
A native Midwesterner, Carl Wangman is an honors graduate of Yale University. Following a four-year tour of duty as a naval communications officer, Carl spent eight years in marketing and sales training with American Machine and Foundry Company and as president of Pines Recreation Services.
Carl earned his certified association executive (CAE) designation in 1974, the same year that he purchased The Breeden Company. He was principal shareholder and chairman of The Breeden Company until 1991 when the company was sold.
Carl won the American Society of Association Executives (ASAE) Grand Management Award for a sales training program that he developed for the Ceilings & Interior Systems Construction Association. He has served as the president of the International Association of Association Management Companies and is a past chairman of the Association Management Companies' Education Foundation.
Carl has distinguished himself by being a leader in strategic planning for associations. He has facilitated more than thirty planning sessions. His expertise covers financial planning so essential to implementing the goals and programs of the association that he serves. His firm delivers a level of personal attention and results-driven association management unmatched in the industry. Recently, he assisted two major clients in successful international outreach efforts. Carl Wangman takes an active role in the affairs of every client, ensuring that all goals are met in a professional, timely, and cost-effective manner.