The Center for Association Growth was founded by Carl Wangman and Marcie McGlynn in 1992.  TCAG is the third association management company that Carl has founded and grown.  Brett Wangman joined the family business in 2006 after close to 20 years in marketing and software start-up experience.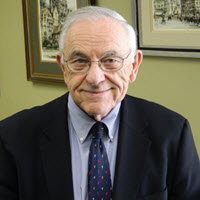 Carl Wangman, CAE
Chief Executive Officer
Carl's forty-eight year career as an association executive began in 1966. Since that time he has served as the chief staff officer for twenty-six different professional societies and trade associations.
A native Midwesterner, Carl Wangman is an honors graduate of Yale University. Following a four-year tour of duty as a naval communications officer, Carl spent eight years in marketing and sales training with American Machine and Foundry Company and as president of Pines Recreation Services.
Carl earned his certified association executive (CAE) designation in 1974, the same year that he purchased The Breeden Company. He was principal shareholder and chairman of The Breeden Company until 1991 when the company was sold.
Carl won the American Society of Association Executives (ASAE) Grand Management Award for a sales training program that he developed for the Ceilings & Interior Systems Construction Association. He has served as the president of the International Association of Association Management Companies and is a past chairman of the Association Management Companies' Education Foundation.
Carl has distinguished himself by being a leader in strategic planning for associations. He has facilitated more than thirty planning sessions. His expertise covers financial planning so essential to implementing the goals and programs of the association that he serves. His firm delivers a level of personal attention and results-driven association management unmatched in the industry. Recently, he assisted two major clients in successful international outreach efforts. Carl Wangman takes an active role in the affairs of every client, ensuring that all goals are met in a professional, timely, and cost-effective manner.
Brett Wangman joined TCAG with 20 years of professional experience that include integrated marketing and sales management, marketing communications, software project management, and online community-building expertise. Prior to assuming the role of president, Brett spent more than a year working on several strategic website, sales, and marketing projects for TCAG clients.
Before TCAG, Brett was the Vice President of Marketing for Chicago-based Participate.com and played an instrumental role in the sale of this innovative online community management software provider to OutStart Inc. in 2004. Brett was also the Director of Marketing for Neodesic, another Chicago-based internet start-up that was acquired by Participate.com in 2001. Early in his career, Brett spent five years as the Corporate Advertising Manager for Andrew Corporation, a multi-billion dollar manufacturer of wireless communications equipment. Brett began his career with Zylke and Associations, a Chicago-based business-to-business marketing agency where he had both creative and account management responsibilities.
Brett has a bachelor's degree in English from the University of Michigan and a master of sciences degree in Organizational Communications from Northwestern University. He lives in Chicago, with his wife and two children.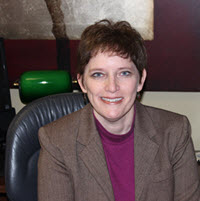 Marcie McGlynn
Chief Operating Officer & Executive Vice President
Marcie has worked full time in association management since 1988, but has grown up working in a family owned association management company.
She is an honors graduate of Colorado College having earned a bachelors degree in political science and history.
Additionally, Marcie spent a semester at American University in Washington, D.C., as part of a college exchange program. After graduation, Marcie spent three years working in Washington, D.C. on Capitol Hill as a research consultant to congressional campaigns. Marcie returned to Chicago to work as director of meetings and expositions for two medical associations.
Marcie has a well rounded background in association management with particular expertise in meeting planning and marketing.