The Center for Association Growth was founded by Carl Wangman and Marcie McGlynn in 1992.  TCAG is the third association management company that Carl has founded and grown.  Brett Wangman joined the family business in 2006 after close to 20 years in marketing and software start-up experience.


Brett Wangman joined TCAG with 20 years of professional experience that include integrated marketing and sales management, marketing communications, software project management, and online community-building expertise. Prior to assuming the role of president, Brett spent more than a year working on several strategic website, sales, and marketing projects for TCAG clients.
Before TCAG, Brett was the Vice President of Marketing for Chicago-based Participate.com and played an instrumental role in the sale of this innovative online community management software provider to OutStart Inc. in 2004. Brett was also the Director of Marketing for Neodesic, another Chicago-based internet start-up that was acquired by Participate.com in 2001. Early in his career, Brett spent five years as the Corporate Advertising Manager for Andrew Corporation, a multi-billion dollar manufacturer of wireless communications equipment. Brett began his career with Zylke and Associations, a Chicago-based business-to-business marketing agency where he had both creative and account management responsibilities.
Brett has a bachelor's degree in English from the University of Michigan and a master of sciences degree in Organizational Communications from Northwestern University. He lives in Chicago, with his wife and two children.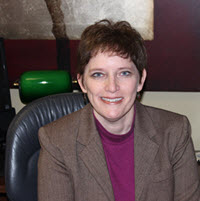 Marcie McGlynn
Chief Operating Officer & Executive Vice President
Marcie has worked full time in association management since 1988, but has grown up working in a family owned association management company.
She is an honors graduate of Colorado College having earned a bachelors degree in political science and history.
Additionally, Marcie spent a semester at American University in Washington, D.C., as part of a college exchange program. After graduation, Marcie spent three years working in Washington, D.C. on Capitol Hill as a research consultant to congressional campaigns. Marcie returned to Chicago to work as director of meetings and expositions for two medical associations.
Marcie has a well rounded background in association management with particular expertise in meeting planning and marketing.
In Memoriam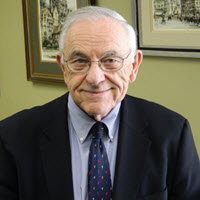 Carl Wangman (1933 – 2022)
Carl was born September 29, 1933 to loving parents, Holger and Dorothy Wangman in Waukegan, Illinois. Carl was a three-letter athlete and graduated Valedictorian of Waukegan High School, before heading east to attend Yale University. At Yale, Carl studied History, made a host of lifelong friends, and graduated with Honors in 1955. Despite acceptance at some of the best law schools, Carl chose a different path and joined the Navy. During his four-year tour of duty as a naval communications officer, Carl honed his leadership skills and met the love of his life, Janice, and wasted no time asking for her hand in marriage. They were married on August 16, 1958 in Janice's hometown of Williamsville, New York.
Carl and Janice relocated back to the Chicago area where they would spend the rest of their lives together. Carl started a long, distinguished career as an association management professional in 1966, owning two association management companies, serving as chief staff officer for more than 30 professional societies, and earning several lifetime achievement awards. As a strategic thinker, gifted communicator and passionate leader, Carl was known for operating with the highest standards of integrity, helping to grow virtually every organization he served.
Family, friends, employees, neighbors, shipmates, Yale classmates, Yale hopefuls, clients – all were beneficiaries of Carl's genuine wit, charm and generosity. A modern-day Renaissance man, Carl had an enduring curiosity about the world and deep interest in the lives of those who crossed his path. Carl was a world traveler, voracious reader, smart dresser, sports junkie, avid gardener, aggressive tennis player, weekend chef and golfer, sun and water worshipper, devoted mentor and godfather, gifted storyteller and public speaker, active theatergoer and consumer of all forms of film. He loved the Chicago Cubs (like the rest of his extended family) and the Green Bay Packers (he rode that bus alone). Carl left this world a better place, leaving a void that all who knew him are called to fill by remembering what Carl taught them.
A celebration of Carl's life will be held when the flowers start to bloom again. Donations can be made to the Chicago Botanic Garden, an organization Carl deeply cared about.