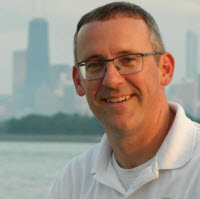 President
Brett Wangman joined TCAG with 20 years of professional experience that include integrated marketing and sales management, marketing communications, software project management, and online community-building expertise. Prior to assuming the role of president, Brett spent more than a year working on several strategic website, sales, and marketing projects for TCAG clients.
Before TCAG, Brett was the Vice President of Marketing for Chicago-based Participate.com and played an instrumental role in the sale of this innovative online community management software provider to OutStart Inc. in 2004. Brett was also the Director of Marketing for Neodesic, another Chicago-based internet start-up that was acquired by Participate.com in 2001. Early in his career, Brett spent five years as the Corporate Advertising Manager for Andrew Corporation, a multi-billion dollar manufacturer of wireless communications equipment. Brett began his career with Zylke and Associations, a Chicago-based business-to-business marketing agency where he had both creative and account management responsibilities.
Brett has a bachelor's degree in English from the University of Michigan and a master of sciences degree in Organizational Communications from Northwestern University. He lives in Chicago, with his wife and two children.